Defining the pulse rate in refractive surgery
With the VisuMax®, ZEISS is significantly shaping the world of refractive surgery. This ground-breaking laser system employs high-performance femtosecond laser technology and is characterized by its outstanding cutting precision, unsurpassed speed and gentle treatment technique. The VisuMax is thus the ideal platform for therapeutic and refractive applications of cutting-edge corneal surgery, including:
Flap – for precise flap cutting for Femto-LASIK and PRESBYOND Laser Blended Vision
Keratoplasty – for a broad spectrum of corneal transplant procedures
Incision for ICR – for tailor-made intracorneal tunnel segments
ReLEx SMILE – the step towards minimally invasive laser vision correction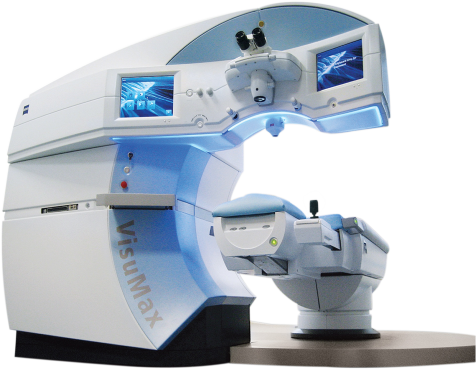 With ReLEx® SMILE, VisuMax heralds a paradigm shift in refractive surgery: minimally invasive laser vision correction. It completes the unparalleled range of innovative surgical possibilities and creates the ideal preconditions for tapping into new patient groups.
VisuMax is the logical enhancement of the product range for refractive surgeons – and marks another step into the future of corneal surgery, the progress of which ZEISS has been shaping for more than 20 years.